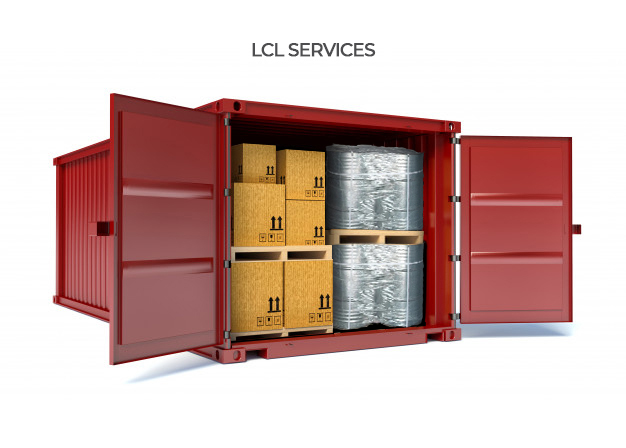 Less than Container Load (LCL Cargo)
The consolidation and deconsolidation of cargo are one of our core business competencies. Using our LCL logistics services, you can still take advantage of the speed, cost-effectiveness, and timely delivery of your container shipments, even if your load is smaller in size. Businesses that have a smaller load size have benefitted immensely from this service.
Liner Agency
Providing business delivery services from manufacturers to ports, we have established a network that covers strategic locations. Our local teams ensure that each document is submitted and processed following international guidelines and local regulations—shipping documents, such as delivery orders and manifests for cargo.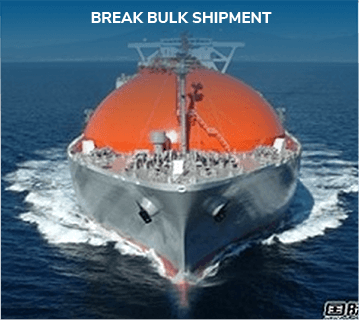 Break Bulk Shipment
Breakbulk shipping involves loading cargo as an individual packet such as a bag, box, or oil barrel. Also, this form of shipping is complex because loading and unloading are labour-intensive and requires more supervision. Furthermore, the ship needs to be closer to the port to facilitate faster operations. You don't have to worry about this - our team of experts takes care of everything for you! Breakbulk shipping is something we have handled for many clients, and we are conversant with all the procedural details involved.
Total Logistic Solutions
The business of Total Logistics Solutions revolves very much around meeting the needs of its customers. Over time, we have evolved to provide a full range of logistics services and supply chains to our clients. The company still provides warehouse services, wharf cartage, regional, local, and container unpacking to the same customer today. Our company invests in the best equipment and technology. Mezzanine floors are provided on our vehicles to facilitate the safe separation of freight.
Our company is also a strong proponent of technology: Online PODs, GPS, EDI, and many other features are incorporated into our operations.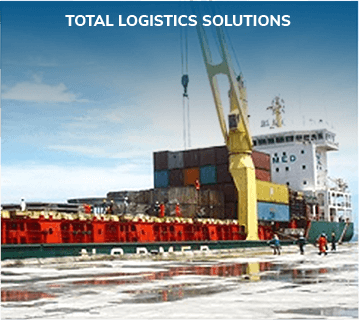 Project Cargo Movement
No matter how difficult the location may appear, we'll customize our lifting solutions based on our expert engineering, project forwarding, and lifting expertise. Our versatile equipment, which includes portable bridges, pontoon ferries, girder bridges, motorized and hydraulic jacking equipment, can be used to increase installation efficiency and site-handling capabilities for a variety of projects. With our project logistics team, even the most unusual, complicated, critical load solutions are handled with seamless, end-to-end, turnkey logistics solutions.
Our logistics services deliver excellence...every time, thanks to qualified teams, digital tracking solutions, and a commitment to safety.
Airfreight logistics Services
Airfreight Services with specialised expertise and a wide range of experience are always a good choice when it comes to shipments of high value or those that must be delivered in a short time. By offering Air Freight Services across the world's leading business centres and trade destinations, our network of more than 300 offices in 160+ countries provide us with significant advantages. Through our partnerships with leading airlines and carriers, we can ensure safe and timely delivery of your cargo. To help our clients comply with local regulations and handle customs, we have a team of experts familiar with regional regulations across continents. As a value-added service, we also offer inland trucking services and warehouse facilities to guarantee end-to-end transit safety.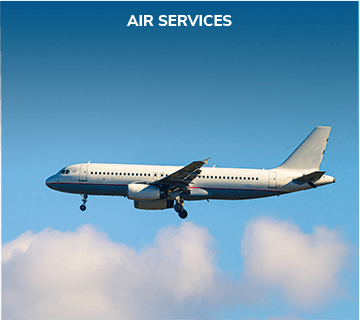 FLEXI and ISO Tanks
We are happy to provide you with a 20-foot container for your flexitanks. Furthermore, we offer loading facilities at our warehouse. You can also load it from a location of your choosing. Whether you want it transported by rail, road or sea, we will have experts handling the job. We can ship flexitanks anywhere in the world thanks to our international network. Flexitanks have proved a trusted solution to many of our customers, and we've successfully transported many of these shipments across the world.
Additionally, our company specializes in ISO tanks, whose loading and unloading procedures are different. With our timely delivery service and ISO tank safety, we ensure that our customers are cared for.
NVOCC
The highly regarded reputation of Total Transport Systems as a Non-Vessel Operating Common Carrier has enabled us to negotiate competitive rates & space with almost all major shipping lines with which to consolidate shipments.
Additionally, our company specializes in ISO tanks, whose loading and unloading procedures are different. With our timely delivery service and ISO tank safety, we make sure that our customers are cared for.
An impressive 1650 destinations are serviced by LCL weekly
Representing various NVOs on a global scale
The use of reputable carriers for arrivals and departures on a weekly basis
We have a dedicated sales and customer service team
"LAST MILE DELIVERY" — Delivering end-to-end solutions with a customer-centric approach.
We are the partner that empowers your bold promises by designing last-mile delivery solutions that address ever-changing consumer demands.
This recognition of international clients validates our approach to challenging the status quo and developing innovative solutions for our customers. This approach also offers crucial benefits to our esteemed consumers like:
Same day Delivery – SDD
Building delivery stations in Tier II cities – RLMA
B2B Distribution